Help TMCS by running the GNAR!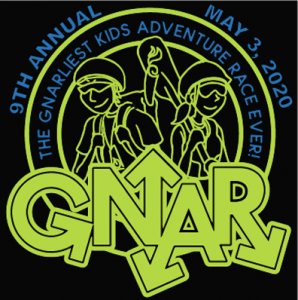 Once again for 2020! ​​A costume contest!
The GNAR even has a costume contest! You heard it right, pick a super fun, awesome name for your team when you register online. Then create your best costume to go along with your team name for a chance to win! Winners will be selected and announced at the race.
Pre-race
Friday, May 1, 2019
2:00-5:00 pm: Registration & Packet pick-up at the Mountain Community School, 613 Glover Street, Hendersonville, NC 28792
Sunday, May 3rd – Race Day Schedule
Sunday, May 3rd at Camp Ton-A-Wandah starting at 12pm (in the Gym).
The GNAR begins with instructions and a safety briefing by the Race Director. Competitors are divided into three waves based on age and starts at set intervals. A start list will be available prior to race. An awards ceremony will take place immediately following the race. (Note: These start times are approximates based on the number of teams in each category.)
1:00 pm – Obstacle 5k Run (competitive)
1:45 pm – Obstacle 5k Run (non-competitive)
2:15 pm – Obstacle 5k Run + Bike (competitive)
3:15 pm – Obstacle 5k Run + bike (non-competitive)
An awards ceremony will take place immediately following the race.
Age Groups/Awards
Awards will be given to the top 10 teams in the competitive divisions in the following groups (team age group determined by age of eldest teammate):
9-under aged teams
10-14 year-old teams
Adult/child team (all ages)
Non-competitive division participants will receive a finishers medal
What is the GNAR?
The 9th annual Gnarliest Kids Adventure Race (THE GNAR) offers kids, ages five through 14, the opportunity to experience the thrill of adventure racing (adults too). Teams of two will work together to navigate a variety of challenges. The course is TOP SECRET! Challenges may include mountain biking, running, a low ropes course, problem solving, a climbing wall, and a grand finale obstacle guaranteed to leave a perma-grin smile for your ride home.
Returning for 2020! 2019 was our first year to offer a competitive category WITHOUT a bike. Due to the popularity of this event, the competitive category WITHOUT a bike will be returning in 2020.
How to Register for the Non-Competitive Category:
When you register, select the correct category! Make sure to pick the correct non-competitive category. There are two. One has a bike portion and one does not.
Note: Both you and your teammate have to BOTH be part of this new category and register together!
Looking for a mountain bike to ride at the GNAR? Contact Sycamore Cycles in Hendersonville and they can help you out!
Shirts!
Participants who pre-register by April 19th are guaranteed a super comfy, race shirt for FREE! After April 19th, shirts will be available on a limited and first-come, first serve basis online for $10.​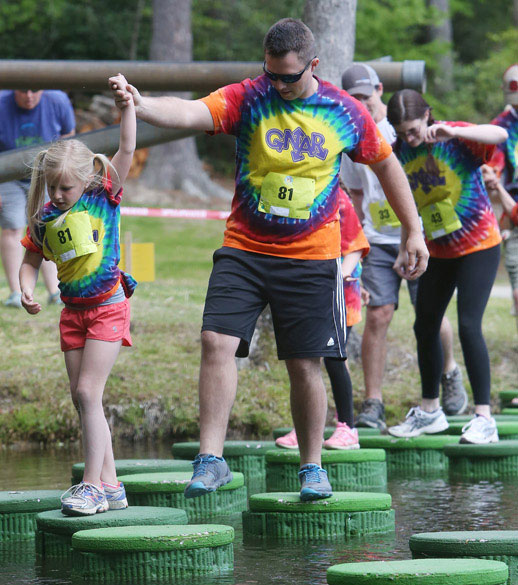 Hi TMCS Volunteers!
To make this years race the best GNAR yet we need our wonderful parents to participate in various volunteer opportunities. Thank you for everything you do! We look forward to seeing you on May 3rd!
Proceeds benefit The Mountain Community School whose mission is to create an educational environment where students are inspired to academic excellence and discovery. Teachers, parents, students, and the community work together to honor individuality and diversity, nurture respect for self and others, and foster a life-long love of learning.