Join Our Team!!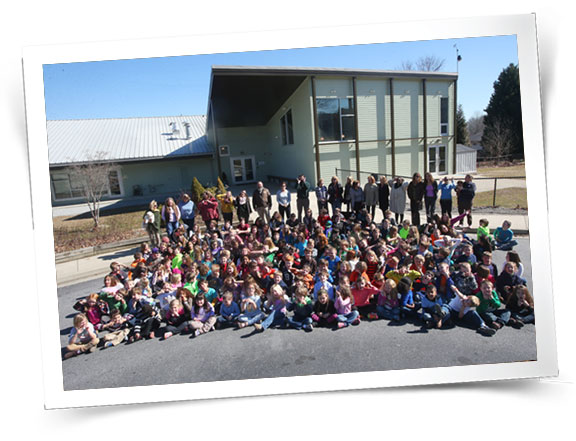 Parent and community involvement are vital to the success of TMCS.
Through the use of a Family Partnership Agreement and the recruitment of support from business and community groups, we bring our community into our school as partners in public education. We are very fortunate in Henderson County to have a large retiree community that has a keen interest in public education. By bringing the generations together, we enrich the educational experience of our students and the lives of everyone involved. The support provided by our partnership with the community allows our teachers time to work on improving the educational direction of our school, and afford them opportunities to work together as a group in a teaching community with a truly shared vision.
Students are expected to participate in service projects for their school and community. The sense of self-worth and "connectedness" this provides the children enhances their self-respect and motivates them toward successful learning.
Happy, engaged students, a caring dedicated staff and committed parents who support our mission, are the key ingredients that make The Mountain Community School a special place. We are all proud to be part of such a wonderful program where children are honored and life-long learning is instilled.
Mission and Philosophy
The mission of The Mountain Community School is to create an educational environment where students are inspired to academic excellence and discovery. Teachers, parents, students, and the community work together to honor individuality and diversity, nurture respect for self and others, and foster a life-long love of learning.
By utilizing a curriculum rich in content, strong in basic skills and relevant to daily life, children are guided to success. Small class size, strong parental support, teacher autonomy, and a willingness to explore innovative teaching methods are the hallmark of this school. Our goal is to instill a sense of pride and a love of learning in each and every child, through service to school and community.
Small class size constitutes the cornerstone of our program. This allows for greater individual attention for each student and an opportunity for teachers to tailor teaching methods to suit the needs of each child. Teachers are encouraged to utilize a variety of teaching strategies and tools to engage and stimulate students to achieve excellence. Personalized and creative teaching benefit students across the academic spectrum.
A Brief History of TMCS
The Mountain Community School was conceived as an idea in the spring of 1998. A group of parents and educators applied for and received a "charter" from the North Carolina State Board of Education to begin a small kindergarten through 6th grade school. The goal was to offer an alternative public education choice to families in this area. Small class and school size, a commitment to academic excellence and strong parental involvement were the fundamental goals for the school.
Charter schools are deregulated public schools, which means they have greater autonomy and freedom to explore and implement innovative teaching methods, educational models, and new curricula in the classroom. The school operates under the umbrella of The Henderson County Alliance for Education, a non-profit organization whose sole business is The Mountain Community School. We are directly accountable to the State of North Carolina through the State Board of Education and the Department of Public Instruction (DPI), which monitors the school's fiscal responsibility, student tracking, and academic achievement. Academic achievement is evaluated by our End-of-Grade (EOG) scores, which measure both achievement and growth. Our charter was granted for five years beginning with the 1999-2000 school year.
TMCS Through the Years